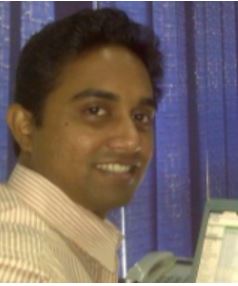 Naveen Chand K – Advisor, Board Member
The art of igniting an idea and see how it benefits an individual common man is at the heart of his work. Over17 years of successful leadership experience in Project Management, MIS/IT, Communications, Advocacy and Fundraising, Transformation specifically in rural or post-conflict areas in 4 countries (India, Afghanistan, Nigeria, Timor-Leste). He is the founding member of Parishkaar and currently, he is in the Advisory board. He has Post-Graduation Diploma in Rural Management from Institute of Rural Management, Anand (IRMA). Due to his passion for software, a part of all his projects always speak about IT and makes it groundbreaking.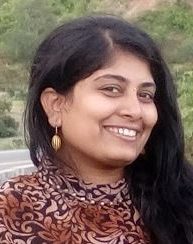 Sai Geetha – Founder, Developer
Geetha is the Founder and CEO of Parishkaar. Equipped with Post graduation diploma in Computer Applications, Osmania University and passion for IT, she has developed herself as a serial entrepreneur. Prior to Parishkaar, she has started Matenek Technologies and IT firm in Timor Leste. Hands on experience in designing and developing responsive, and user-friendly websites and mobile apps. She leads the team in product designing and upgrading the team on advanced technologies, scouting for new B2B business opportunities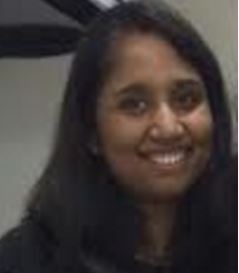 Vandana Bhandari – Programme Manager
Vandana is Programme Manager at Parishkaar, overseeing the firm's business operations. Also handles developing marketing strategies and support Parishkaar's research team in establishing resources and has over 6 years of experience in management consultancy in the development sector. Have vast experience in managing large scale to single handed projects.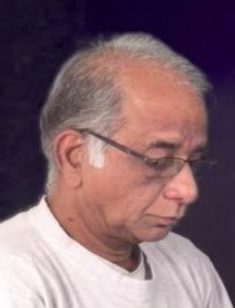 Rama Mohan Rao (MRMR) – Content Developer
MRMR is a retired banker associated with Parishkaar as a content writer. He has done Msc Agriculture and has very good writing skills. He has written a book called "The Funny Face of Indian Banking" which is available on Amazon and Flipkart. He has worked in rural areas and has a wide network. He also worked in projects of SERP, NABARD and etc.
Sartaj Banu – Research Associate, Analyst
Sartaj is working as Research Associate, with Parishkaar. Her work revolves in conducting studies on climate change parameters and implementing end to end zero-based natural farming solutions. She has great experience working with women groups and conducted workshops on Urban Farming. She worked as an NFF (Natural Farming Fellow)